Fully Integrate SAP Information into SIEM for Continuous, Automated Monitoring & Automated Incident Response

To detect and respond to fraud and cyberattacks, organizations need to monitor the entire network, including IT infrastructure, cloud applications, and business-critical SAP systems. SAP is one of the most critical applications in an organization, and it is often not part of the security monitoring solution.
LogPoint for SAP bridges the gap between SAP and SIEM solutions. With LogPoint for SAP, organizations can continuously monitor their SAP data to detect threats and maintain compliance within SAP.
LogPoint for SAP is a bridging technology that integrates SAP landscapes and different types of SAP data into SIEM. LogPoint for SAP is based on a three-tier architecture model with a collection, administration, and analysis layer. An extended security analytics pack categorizes events and has a large set of predefined SAP-specific event correlations for different security domains.
LogPoint for SAP also has an SAP-specific security intelligence pack that provides detection scenarios, visualization, and notification, and delivers alerting rules, reports, and dashboards.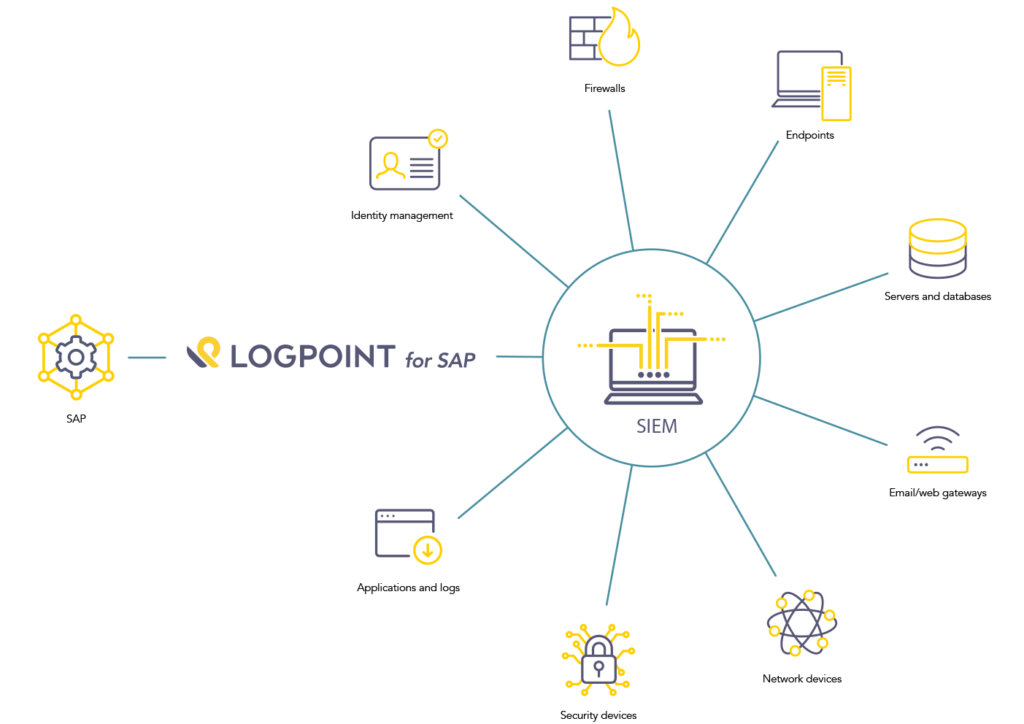 Key Benefits of LOGPOINT FOR SAP
Security information and event management, or SIEM, aggregates data from multiple systems and analyzes it to detect abnormal behavior or potential cyberattacks. SIEM tools provide a central place to collect events and alerts making it easier to monitor and troubleshoot your IT infrastructure in real-time.